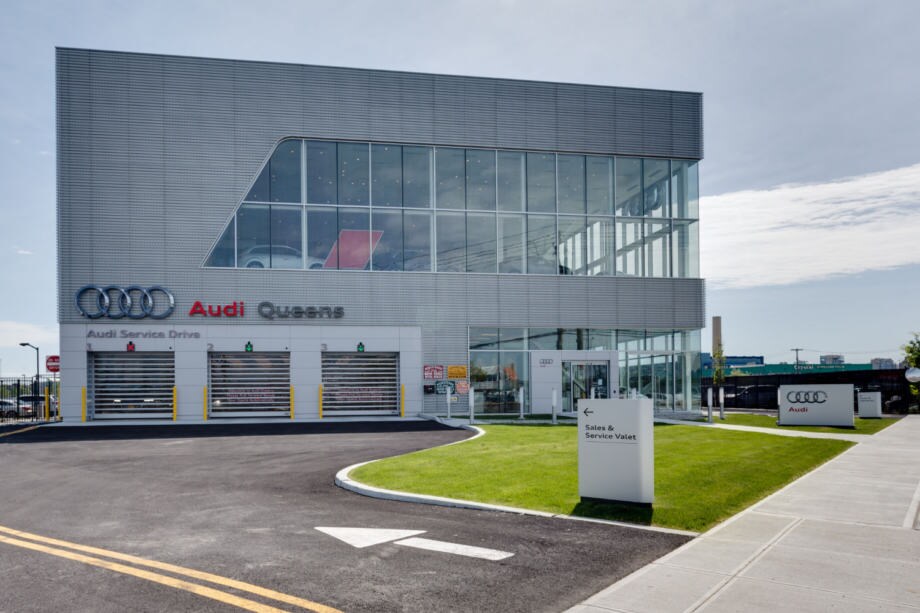 If you see it is time to move on from your beloved car and have an interest in selling it, Audi Queens offers you the chance to sell your car to us!
We make selling your car an easy, hassle-free, and reliable experience. Providing you with a true luxury experience, we look to accommodate and assist our customers in the most convenient way possible. Learn more about how you can sell your car to us at Audi Queens. 
How Do I Sell My Car to Audi Queens?
We make selling your car to us at Audi Queens a relatively easy process. You can even do it from the comfort of your own home!
Provide us with basic information about the vehicle you are trying to sell. This includes adding contact information, photos, and extra details about your vehicles. You can either scan your VIN barcode with your smartphone or type in the VIN.
Once we receive your necessary information, one of our Audi Queens representatives will contact you with our best offer (no additional fees) within three business hours.
Once you accept our offer, we will contact you to schedule an appointment to confirm the car's condition, transfer title, issue a payment.
How Do You Determine the Value of My Car?
The value of the vehicle you are trying to sell is determined by a number of factors including: 
Year, Make, and Model of Car
Color and Featured Amenities
Vehicle Condition
Mileage
Ownership History
What Cars Do You Purchase from Sellers?
Audi Queens will purchase any brand or model from all sellers in the Queens and Flushing, NY areas. With the opportunity to expand our inventory of quality used vehicles, we are more than happy to buy whatever used car you are interested in parting ways with. Once we appraise your car's condition and market value, we will work on offering you a fair deal that benefits you.
Benefits of Selling Your Car to a Dealership?
Selling your car to Audi Queens serves as a one-stop-shop to earn money for your sale. The convenience and benefit of selling your car to us are once we buy your car, it is completely off your hands. 
You will not need to work with prospective buyers directly playing a long game of cat and mouse to buy your car, while we show interest from the start. You will save a great deal of energy and time selling your car to us.
Learn More About Selling Your Car to Our Queens Dealership
Be sure to visit Audi Queens if you have thoughts about selling your used car. We will purchase your car even if you are not buying one from us!
If you have any questions about the car selling process, be sure to contact our team. Serving the Flushing, NY area, we look forward to helping you!