---
You want to know that you got the best price available. You deserve a single transparent, data-driven price for pre-owned vehicles. This is why we created OnePrice Solution, to offer our lowest and best price that is set by transparent, data-driven standards. Let's take a look at how OnePrice Solution works!
How OnePrice Solution Works
We establish the price based upon the following criteria:
Certified vs. Non-Certified
Mileage
Specialty Equipment (RARE CASE)

---
Shop with Honesty. Buy with Confidence.

We sell cars, not our integrity. We are proud to be the most transparent Audi dealership in the tri-state area. After accounting for mileage and equipment, we guarantee that our vehicles are priced below the market average in a 250-mile radius.
We aggregate this information using a proprietary software and process, which provides us with four primary points:1. Market percentage:
Aggregates the pricing of all vehicles based upon Year Make and Model to determine what is fair market value.
2. Adjusted market percentage:
Takes average market and accounts for mileage resulting in a true market value which we guarantee to be below.
3. The Price Rank:
The current price ranking of our car compared to the pricing in the market.
4. The Audi Queens OnePrice Rank:
The adjusted percentage of market ranking within a 250-mile radius giving us the most comprehensive list of vehicle comparisons.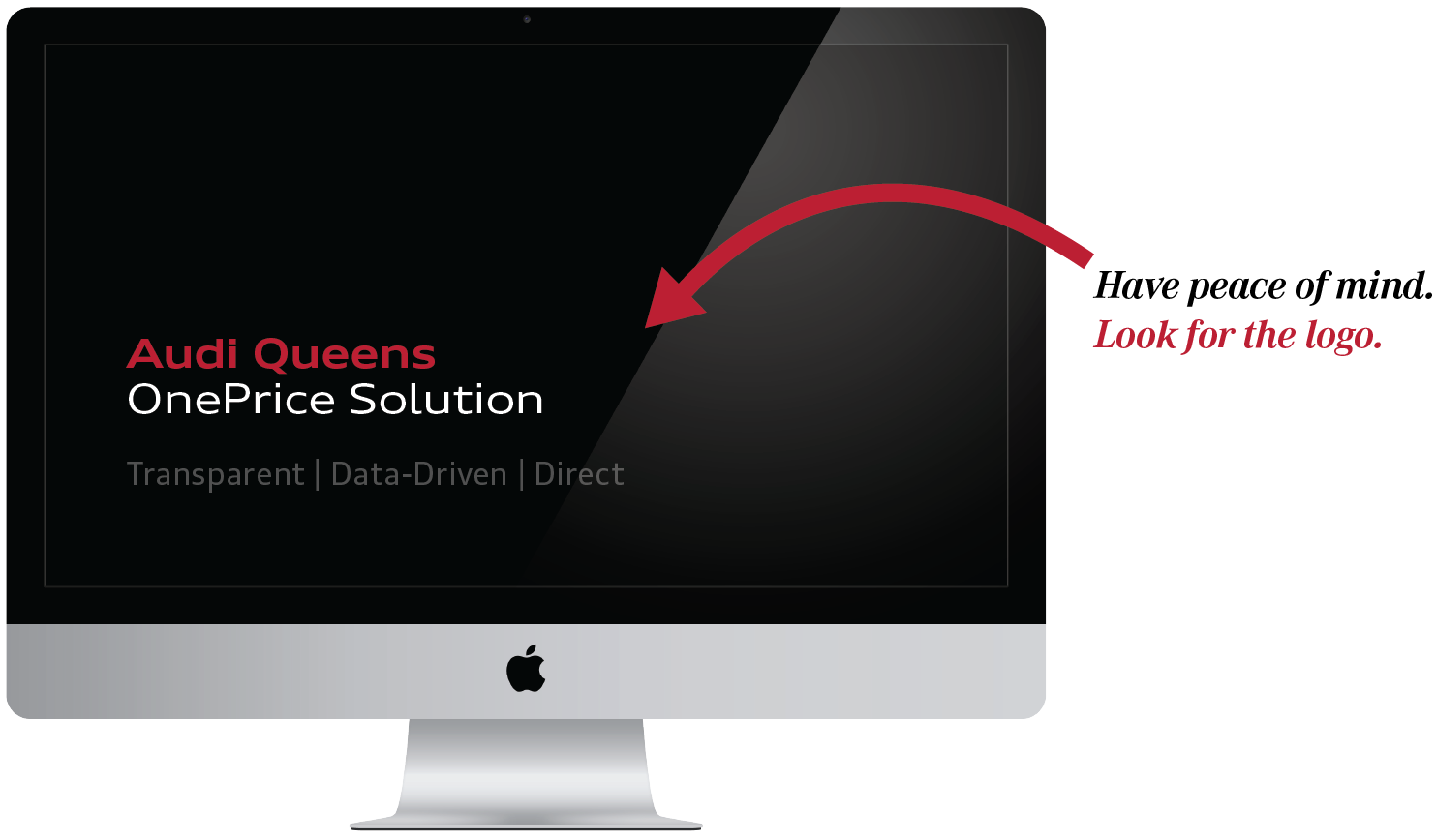 ---