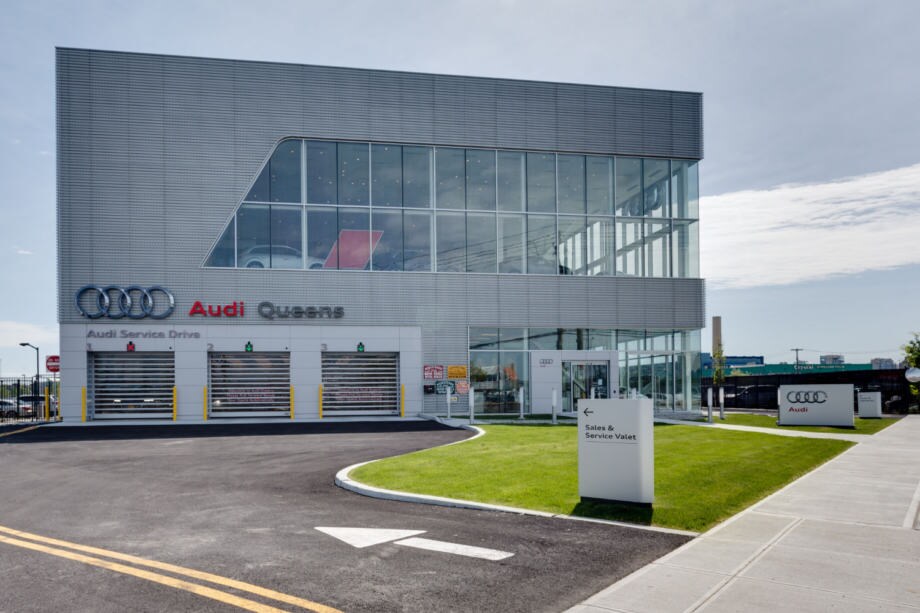 As your local Audi dealership, we look forward to providing you with a true luxury shopping experience. Conveniently located near and serving the Manhattan, NY area, we welcome you to visit Audi Queens today. With various routes to reach our dealership, follow these directions from Manhattan to Audi Queens:
Via Gran Central Parkway
Head northeast on Central Park West toward W 83rd St
Turn right onto 97th St Transverse and continue onto E 96th St
Merge onto FDR Dr. Take I-278 W and Grand Central Parkway to Whitestone Expy in Queens
Take exit 14 from Whitestone Expy
Merge onto Whitestone Expy and turn right onto 31st Ave
Via NY-9A N and I-95 N
Get on NY-9A from W 79th St
Continue on NY-9A N. Take I-95 N and I-678 S to Whitestone Expy in Queens
Take Exit 14 from I-678 S toward Linden Place
Continue on Whitestone Expy Drive and turn right onto 31st Ave
Via I-495 E
Get on FDR Dr from 79th St Transverse and E 79th St
Continue on FDR Dr and merge onto Queens Midtown Tunnel, I-495 E, and I-678 N to Whitestone Expy in Queens 
Take Exit 14 from I-678 N toward Linden Pl
Merge onto Whitestone Expy and turn right onto 31st Ave
Experience Luxury Service at Audi Queens
Shop New Luxury Vehicles For Sale 
Through our express inventory, you can shop for your new Audi sedan or SUV that is best suited to your preferences. If you are looking for specific features and amenities, our available trim levels help narrow down your searches. Drivers in the Queens area that cater to their specific shopping budget, our express inventory also features pre-owned luxury Audi models. 
Professional Financing Assistance 
Our finance department and online financing use programs including KBB Instant Cash Offer tool, Actyve Upgrade Program, Audi Lease Return Center, and our OnePrice Solution tool to ensure your purchase or lease of a new Audi is a data-driven and direct deal. 
We also provide our customers the opportunity to sell their cars to our dealership, even if you are not buying from us. 
Precise Routine Maintenance Services
For all repair, replacement, and inspection needs, our Audi Queens service team is here to care for your beloved vehicle. We offer Instant Service Quotes for our vehicle services so you can get an estimate and Sunbit Financing for flexible payment options so you can receive the necessary service for your sedan or SUV. 
Through our routine maintenance services, we only use genuine OEM Audi parts so your vehicle remains in premier, factory-approved condition.
Visit Audi Queens Near Manhattan
If you are searching for a luxury Audi dealership near Manhattan visit Audi Queens today. Feel free to contact our team if you have any questions regarding our sales, service, or parts store location. We look forward to speaking with you!