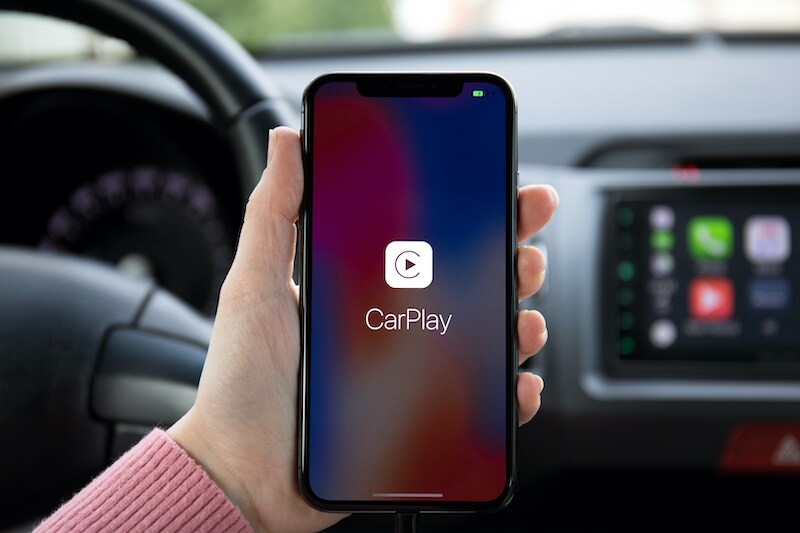 Luxury exudes all throughout your 2023 Audi Q5. From the finely detailed exterior craftsmanship and engineering to the elegantly refined cabin interior, the new Audi Q5 defines the true luxury experience. One of the most sought-after and valuable features of the Audi Q5 is wirelessly connecting to Apple CarPlay®. 
Allowing you to stay connected to your smartphone without taking your hand off the wheel, Apple CarPlay® is a system made to enhance your driving experience.
Our new Audi dealership in Queens wants to help you connect Apple CarPlay® in your Audi Q5 with a simple step-by-step guide. 
Apple CarPlay Setup Guide in My Audi Q5
Apple CarPlay® and wireless Apple CarPlay (no requirement of USB cables) is displayed and available through the Audi MMI® Infotainment Center. The access to features from navigation, smartphone applications, seating, and overall cabin functions. To set up and connect Apple CarPlay® to your Audi Q5's infotainment center, follow these steps:
Wireless Apple CarPlay® Connection Setup:
Unlock your iPhone and enable Bluetooth® and Wi-Fi 
Start your vehicle and while in park, open the Bluetooth® menu on your infotainment center, select "phone" then "connect mobile device". When a list of devices appears, select the desired device.
A pin will be sent to your device and if matching, select "pair". Your iPhone will ask to sync contacts. Press "allow" and then "use CarPlay"
Agree to Apple CarPlay® Terms and Conditions, switch to Apple CarPlay on the Audi MMI® touchscreen, and enable show notifications and sync contacts on your iPhone 
Standard Apple CarPlay® Connection Setup : 
Activate Bluetooth, WiFi, and Siri on your iPhone.
Plug your compatible USB connection slot into the center console.
When visible on your Audi touchscreen, select "Apple CarPlay®", then "Yes", agree.
If prompted on your iPhone, select "Allow".
Successfully enabled, and Apple CarPlay® will activate automatically when you plug-in your Apple iPhone.
Queens Drivers Stay Connected with Apple CarPlay®
For more information or questions about connecting Apple CarPlay® in your Audi Q5, please feel free to contact us at Audi Queens. We are more than happy to assist you!