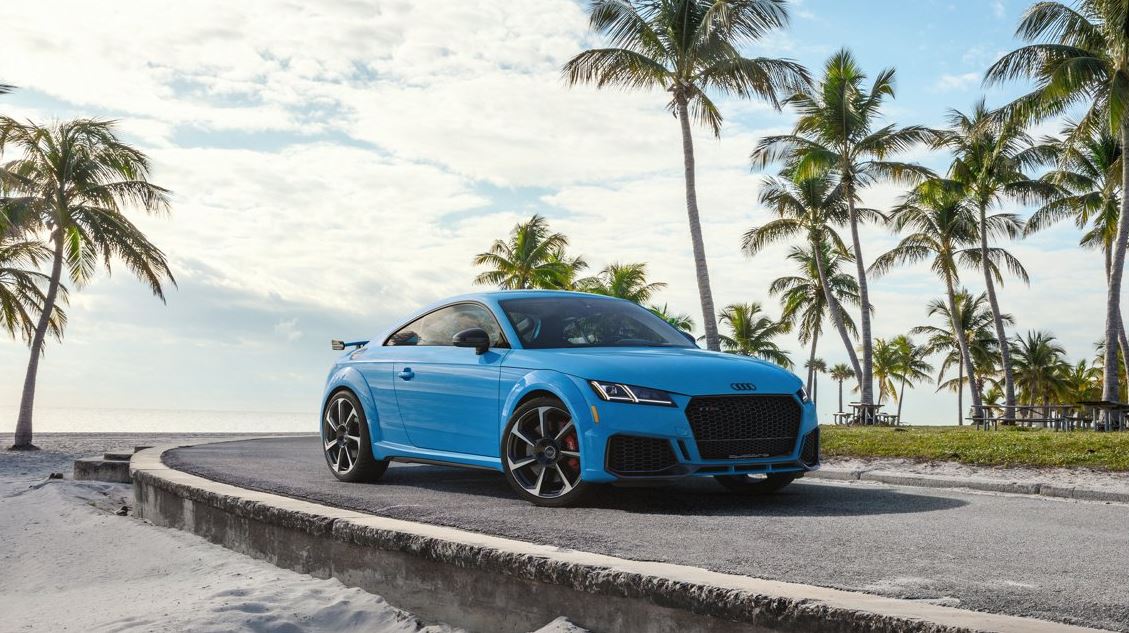 Audi fans will be pleased to know that the new 2019 Audi TT RS is now available at Audi Queens! Audi has been recently releasing new models but the 2019 Audi TT RS debut has been long-awaited. After the highly-rated Audi Q3, Audi e-tron, and A6 earlier this year, there were very high expectations for the Audi TT RS. The 2019 Audi TT will come in base Coupe, Sport Coupe, RS Coupe, and Roadster convertible models. This will be the final iteration of the high-performance coupe that was inspired by the Audi Quattro rally-racing legacy. If it's anything like these other new Audi models, the TT RS is sure to be a welcome addition for any car owner.
Impressive Interior Features
This new model comes with enhanced visibility, a comfortable cabin, and a sleek infotainment system that's compatible with your smart devices. The Audi virtual cockpit enhances the driving experience. The fully digital 12.3-inch instrument display allows you to customize information such as navigation, audio and phone, and selectable sport modes. Even though the 2019 Audi TT RS is a coupe, there is amble space from the hatchback style trunk that is perfect for loading a lot of gear in the back, and rear seats can be folded flat for even more space.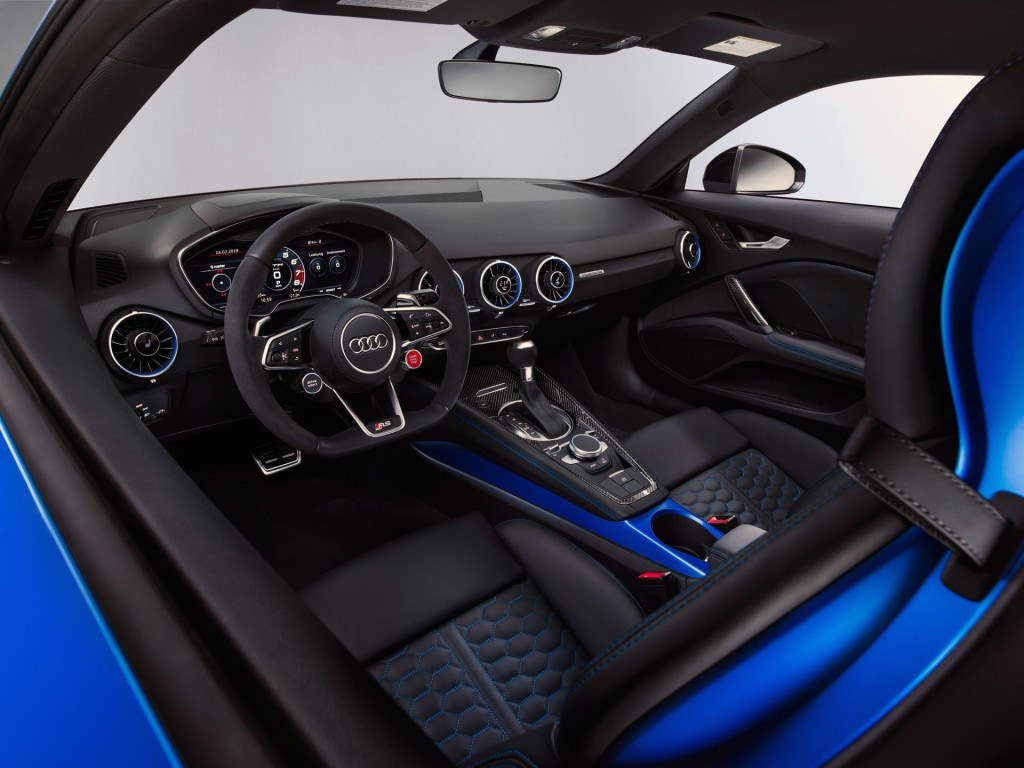 High-Performance Engine and Transmission
The TT RS is equipped with a 400-hp 2.5-liter five-cylinder engine, designed for maximum power and the smoothest ride. An automatic transmission makes its acceleration unmatched, with an exhilarating 0-60 time of 3.6 seconds. The Audi TT RS is a master at cornering thanks to its Quattro all-wheel drive, and its adaptive dampers provide stable turns for even the most winding roads. The Audi TT RS's impeccable performance doesn't negatively impact its gas mileage whatsoever. Tests reported that this model gets 31 mpg while driving on the highway, despite its initial EPA rating of 29 mpg. With a dual sport exhaust system, RS tuned suspension, and standard eight-piston monobloc brake calipers, the new Audi TT RS will look, sound, handle, and even stop better than ever before.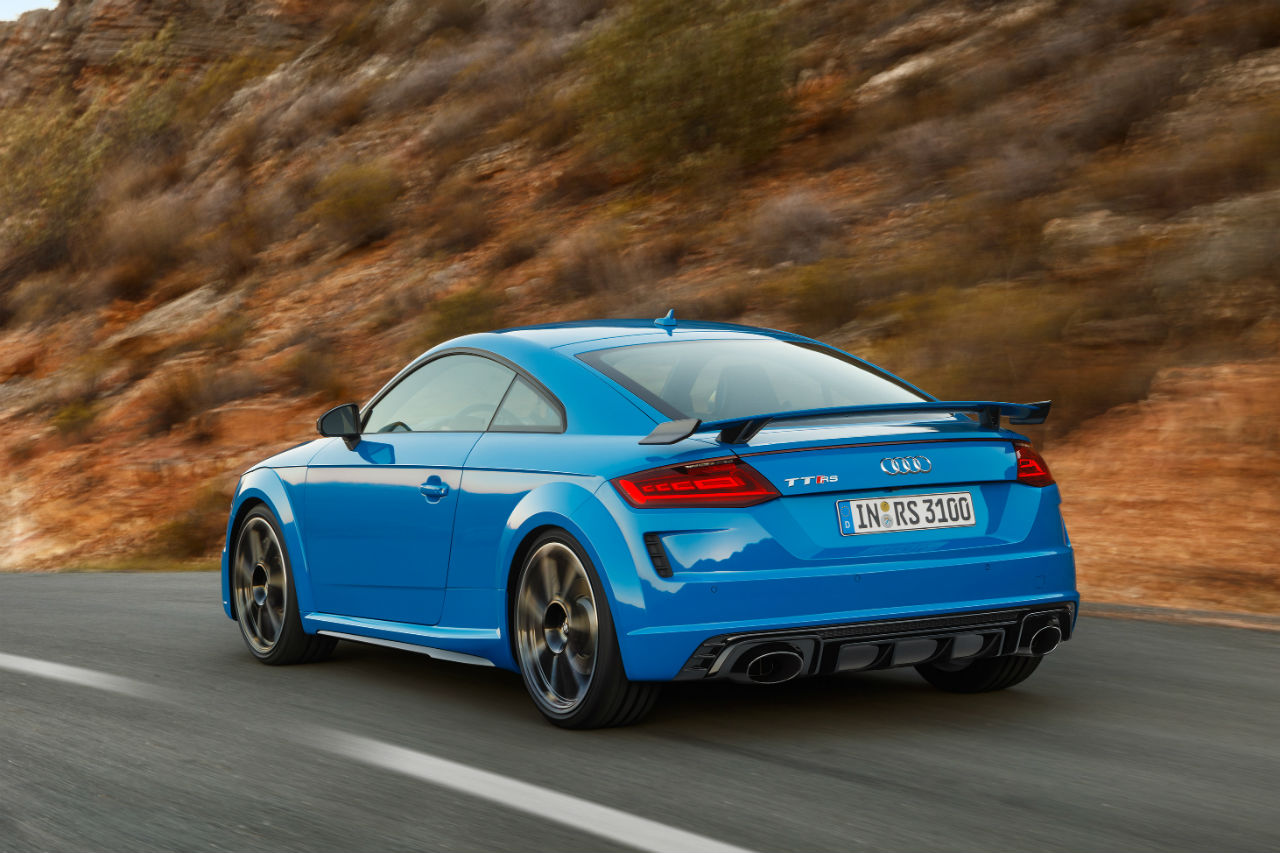 Come Get the New TT RS at Audi Queens
Audi Queens has the new 2019 Audi TT RS in stock now in our showroom. We would love to show you everything this car has to offer and discuss purchase and lease options. Having one of our talented Audi Brand Specialists show you the new 2019 Audi TT RS is the best way to ensure that you're getting the most enjoyment out of all the features this vehicle has to offer. The TT RS is all about speed, and this vehicle will not last long in our showroom. At Audi Queens, we guarantee that all of our vehicles are of the highest quality and we look forward to helping you get a new 2019 Audi TT RS.
You can see impressive vehicles such as the new 2019 Audi TT RS and more by stopping by our showroom today at 30-35 College Point Blvd in Flushing, NY. You can contact us today at (855) 802-4536, or view our new inventory on our website. Audi Queens provides the most exceptional customer service and the best selection of cars in the greater New York area. For more details about our Audi TT RS inventory, our new inventory, or our new vehicle lease offers visit or contact our dealership today!