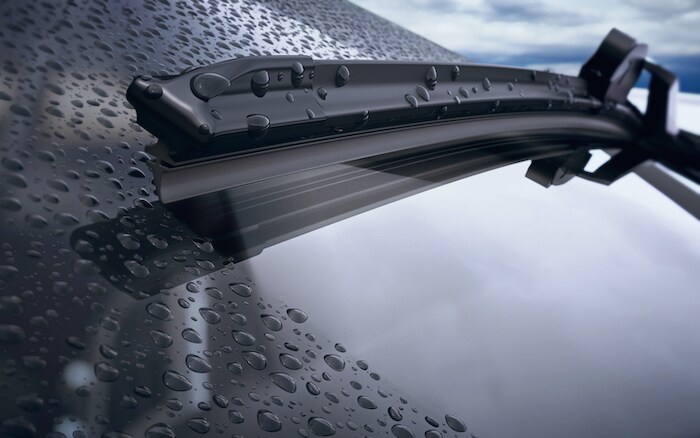 Having a clear vision while behind the wheels of your Audi is vital to your safety. Having a functioning set of wiper blades you will be able to clear rain, dust, bugs, or other debris that may come in contact with your windshield.
If the windshield wiper blades on your Audi show signs of wear and tear, make sure to buy a set of replacement wiper blades from our parts center in Queens as soon as possible. Our Audi service center technicians would be more than happy to help install them.
Schedule Wiper Blade Replacement
Warning Signs My Audi Needs New Wiper Blades
There is a significant difference between ineffective and newly installed wiper blades. Worn-down wiper blades will often show signs of depreciating value. The warning signs you may need new wiper blades to include:
Streaking: Occurs when wiper blades lose their original grip or are torn
Splitting: Entire separation of the wiper blade can cause scratches to your windshield which becomes problems on its own. 
Chattering: Not only does this warning sign come with strange noises, it makes your wiper blades unproductive as the wiper blades only come in contact with the glass only some of the time. The inconsistent job left behind can cause vision problems while you're on the road.
Other problems that may arise that signal a need for new wiper blades are bent frames, cracks, and little to no flexibility under the rubber squeegee.
How Often Should I Replace My Audi's Wiper Blades?
It is our recommendation to change your wiper blades either every six to twelve months or beginning of a new season. Regularly replacing them at consistent intervals or when they show signs of wearing down promotes healthy car maintenance habits. 
Our certified technicians make sure to use genuine OEM Audi parts to maintain their luxury build. To add more value to your appointment with Audi Queens, we offer you Audi parts specials for your benefit.
Schedule Audi Service in Queens
Be sure to schedule service online or over the phone for your Audi with our service center in Queens. 
If you have any questions or would like more information about our Audi maintenance services, please be sure to contact our team. We welcome you to experience true luxury at Audi Queens!