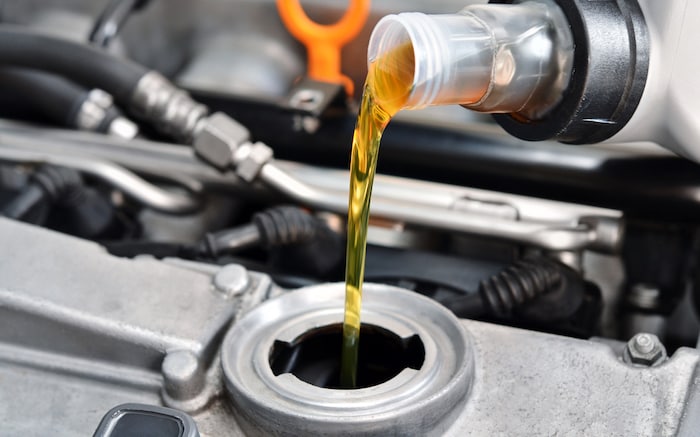 Your Audi sedan or SUV is the epitome of luxury. While your dream Audi lives on the premier spectrum of luxury vehicles, it is not exempt from routine car maintenance. Oil changes are a cornerstone to maintaining your new Audi, and our Audi Queens Service Center is ready to help you!
Our certified Audi technicians have handled multiple oil changes, and yours will be no different. We will make sure your Audi receives service and completes the oil change in an efficient and timely manner to get you back on the roads in no time. 
Schedule Express Oil Change Service
Express Oil Change Service in Queens
Our Audi Queens service center is proud to offer an express oil change service at a great price.

This service also includes a filter change and complimentary multi-point inspection for 2017 and older Models Except V8 and V10 engines. Take advantage of this deal when your Audi requires an oil change.
How Often Should I Get My Oil Changed?
Generally speaking, for your Audi, you should schedule an oil change appointment with our new Audi service center every 10,000 miles or 12 months, whichever comes first. Different factors may vary this timeline, such as the year of the Audi model or driving habits, so you must stay proactive of your Audi's health to prevent significant damage. 
Use our Audi service specials to help cut the cost of your needed service. It is an opportunity to save and a token of appreciation from our Audi service team
Extra Signs that your Audi Needs an Oil Change 
The dashboard on most new Audi sedans and SUVs will alert a warning light indicating service is needed. While this usually calls for a general inspection of your Audi, it may mean a need for new oil. Past the warning light, here are some helpful signs to determine when you need an oil change.
Dark or Dirty Oil 
Burnt Oil Smell
Engine Knocking Noise
Excessive Mileage
Exhaust Smoke
Low Oil Levels
Schedule an Oil Change Appointment in Queens
The best way to stay on track with your services, whether for a general routine maintenance service or oil change, is with our Audi maintenance charts. 
Schedule an oil change appointment online and receive an instant service quote. One of our service center representatives will be sure to get back to you as soon as possible with a confirmation. 
If you have any questions or like more information about our Audi maintenance and repair services, please feel free to contact us, and we will be more than happy to help!