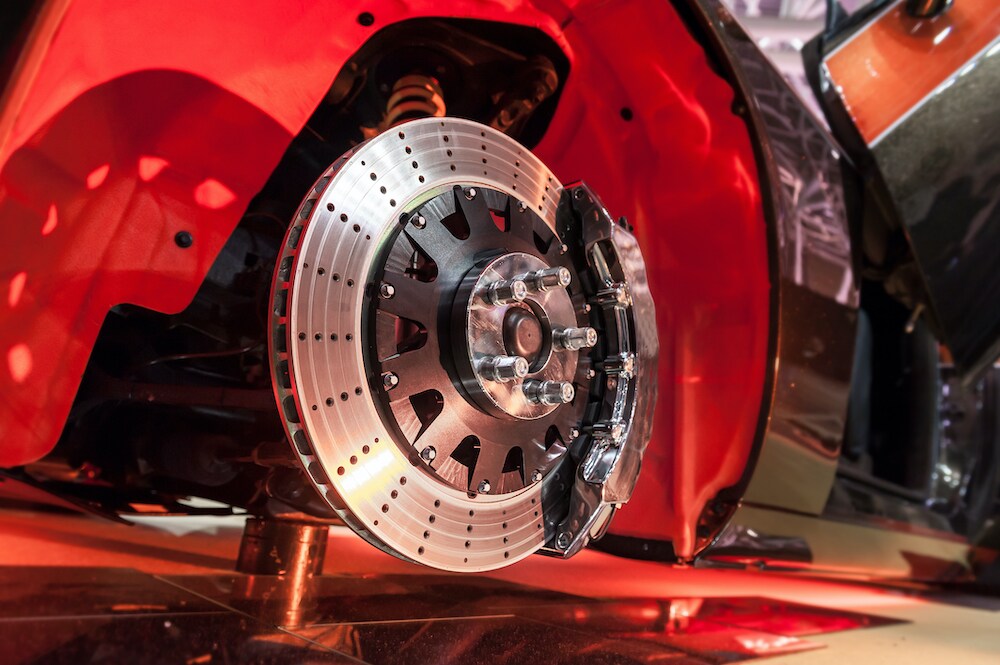 As a major part of your Audi and your safety, a replacement of your brakes is necessary. Here at Audi Queens, our service center wants to provide you with a routine replacement of your brake pads, calipers, and rotors. 
When you service your Audi with us, you receive the full luxury experience, allowing you to prolong the life of your beloved vehicle. Detailing you the warning signs and intervals of receiving a needed brake service and repair, we want you to have peace of mind at all times. 
Warning Signs I Need to Replace the Brakes on My Audi 
More often than not, your Audi's brake system will show signs of needing a replacement. As the roads in Queens, NY may contribute to the depreciation of your brakes, it is essential to keep track of its health to prevent major issues. Some of the warning signs that indicate a need for new brakes:
Brake Warning Light Illuminated
Squealing, Squeaking, or Grinding Noises 
Wobbling, Vibration, or Scraping When Braking
Leaking Fluid
Spongy or Soft Pedal Brakes
Pulling of Your Car to One Side
Longer Time to Stop or Slow Down
How Often Do I Need to Replace My Brake Pads?
When it comes to servicing your Audi brakes, we recommend scheduling an inspection for your brakes every 5,000 to 10,00 miles, depending on your vehicle's model. 
For all replacement needs, brake pads need to be replaced after about 30,000 - 50, 000 miles. Depending on your driving habits and environment, the service interval may change. We encourage you to view our Audi maintenance chart and find your specific Audi model to learn more about your specific maintenance intervals. 
Schedule a Brake Replacement Appointment in Queens
When your Audi's brakes need to be replaced, schedule an appointment with our Audi service center. Our service technicians also inspect and replace calipers, rotors, brake lines, master cylinders, brake fluid flush, and much more. Using genuine OEM Audi parts, ensure to retain its original factory-build. 
Also, our current Audi service specials bring you great value for your next scheduled appointment. Receive a quote instantly, and if needed, we provide financing for service and parts. 

If you have any questions or would like more information about our Audi routine maintenance and repair services, please feel free to contact our team. Audi Queens is located in Queens, NY, and serves the Flushing area. We are more than happy to assist you!